Description
KeeWeed is Jordin Kee's game development ambition. Growing like a weed, never to stop.
History
Founding
KeeWeed was founded when Jordin Kee returned to game development after some down time. He used to be making games with GameMaker, working under the name of KeeGames, and finished a couple of community-appreciated games. Most noteworthy being Kill to Kill and Dead Simple.
First projects
Jordin started off with a remake of Kill to Kill, called Kill2Kill: Lined-Up. He released a 'gameplay demo' version, but then abandoned the game because it didn't look and feel right. Creating a successor for Kill to Kill still remains one of KeeWeed's goals for the near future. A somewhat smaller project functioned as a nice intervention, and so HyperDodge SpaceStuff was created. HDSS is a small, yet fun arcade game that has been ported to Android and Windows Phone 7 in the years after. In the markets, it is known as simply HyperDodge. Struck by an idea for a new game mechanic, Jordin continued game development with a new project, later called The Fishbowl. The mechanic involved 2D/3D blending and changing gravity direction. After the initial prototype, development went slow. Jordin could not be satisfied with the ever changing game design and in the end, decided to let the project rest. It could be picked up again later, if the design would finally settle down. He still intends to finish The Fishbowl.
Sticky Bump
Sticky Bump is KeeWeed's first somewhat professional game. Developed in the evening hours and weekends, it took a little over a year to finish it. The Xbox360 platform was explored and, more importantly, a new way of designing and developing a game, based on many playtest sessions and iterations. The process showed to be productive and really enjoyable.
Kill2Kill
Kill2Kill is the worthy successor of the old KeeGames' 'Kill to Kill'. It features a unique control scheme with 45-degrees auto-aim, allowing high-speed gameplay and focus on tactics.
Projects
Images
download all screenshots & photos as .zip (1MB)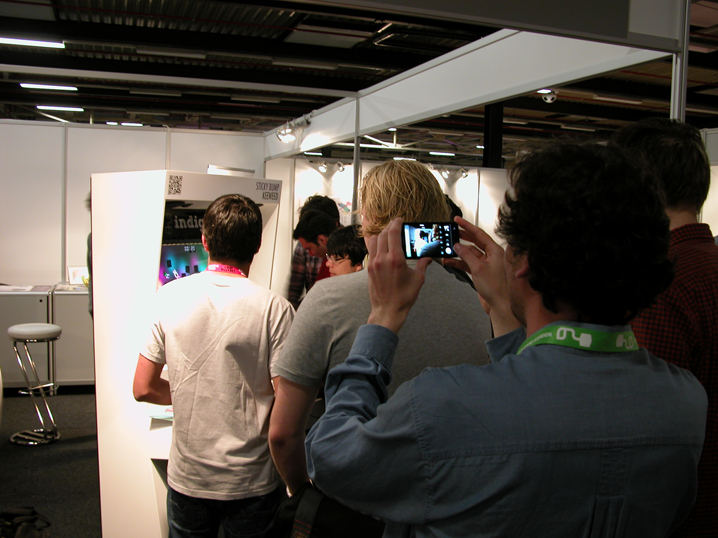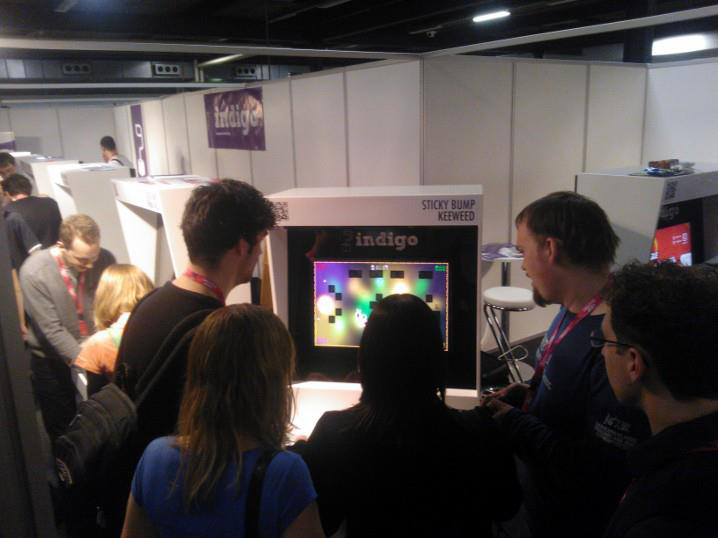 There are far more images available for KeeWeed, but these are the ones we felt would be most useful to you. If you have specific requests, please do contact us!
Logo & Icon
download logo files as .zip (886KB)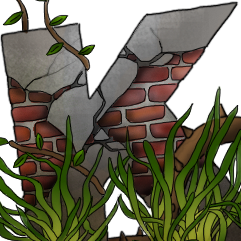 Awards & Recognition
"Festival of Games, Showcase participant" - Sticky Bump, 2012
"Indigo, Showcase participant" - Sticky Bump, 2012
Contact
presskit() by Rami Ismail (Vlambeer) - also thanks to these fine folks